Outside In House Is A Uniquely Styled House In Yamanashi Prefecture
Outside In House Is A Uniquely Styled House In Yamanashi Prefecture
:
If you are planning to build your dream house and want it to be close to nature, then the Outside In House in Yamashi Prefecture will definitely serve as your inspiration. Designed for a couple with three daughters, the house is located close to the forest of Yamashi Prefecture.
With the creative mind of the designer Takeshi Hosaka, this unique house is designed to horizontally and vertically incorporate with nature. What made the house unique is the V shaped beam topped with transparent acrylic ceiling allowing its residents to have a picturesque view of the sky.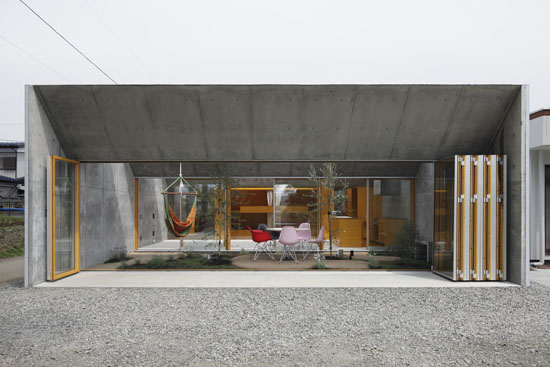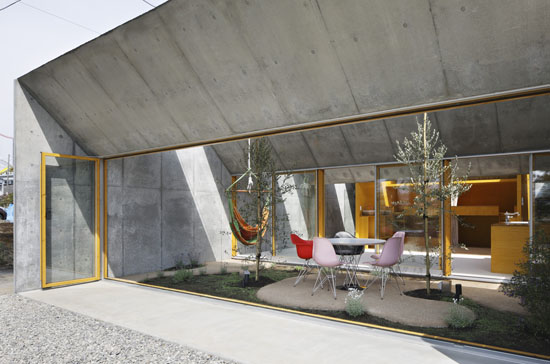 If you were to look at the V beam, the house really looks durable and reliable. On the other hand, the transparent acrylic ceiling allows natural sunlight to come in, providing natural lighting of the house. The dining room is located at the end portion of the house serving as the boundary of the house's inner and outer part. As a compromising part of the ground, the designer opt to plant flowers and trees at the dining room's floor.
The residents of this house also have the chance of enjoying climate and scenery without even leaving home. Views are visible right at their bedrooms where they can enjoy nature even during winter. On hot summer's day, opening the windows at full width will allow fresh air to come-in.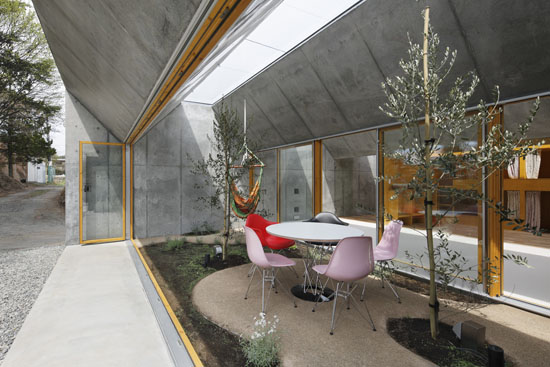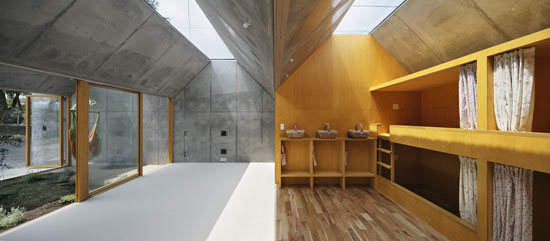 Aside from the benefits that the residents can get from the Outside In house, they surely will also love the elegant and clean interior design, from the kitchen to the bathroom and some other parts of the house it seems perfect.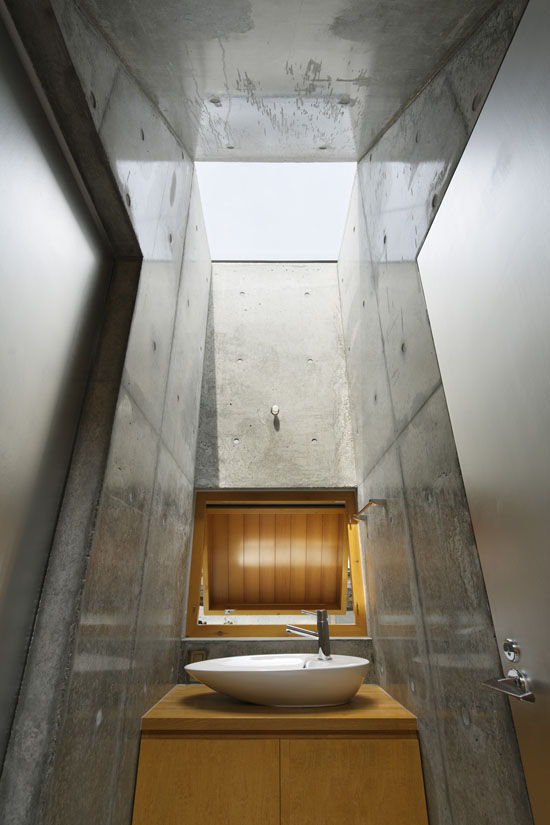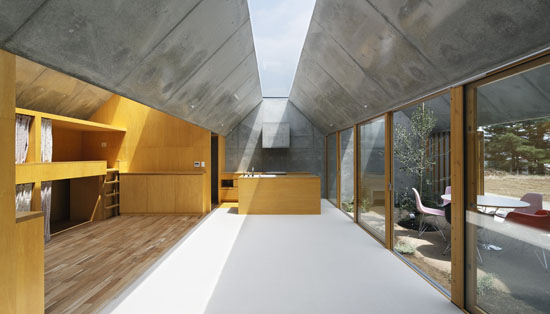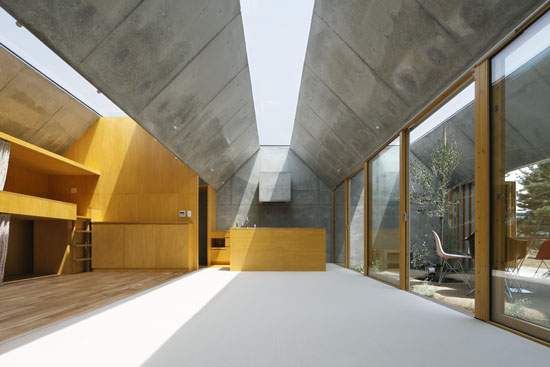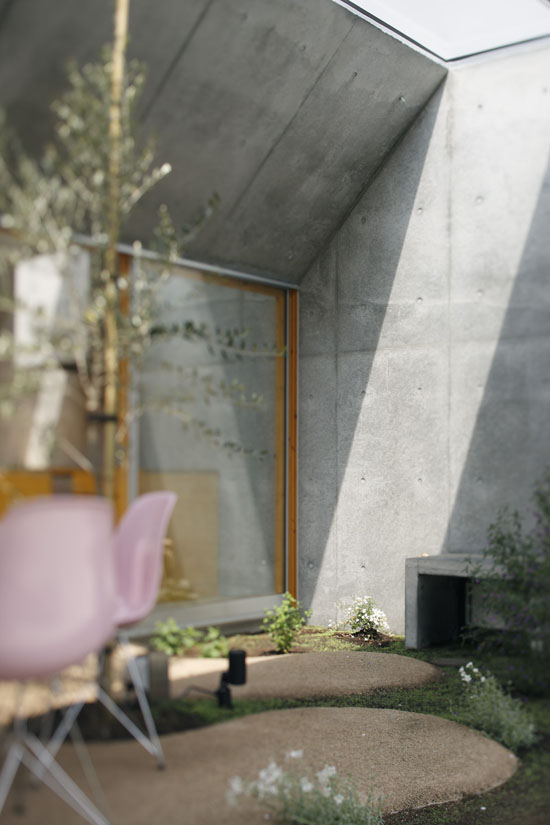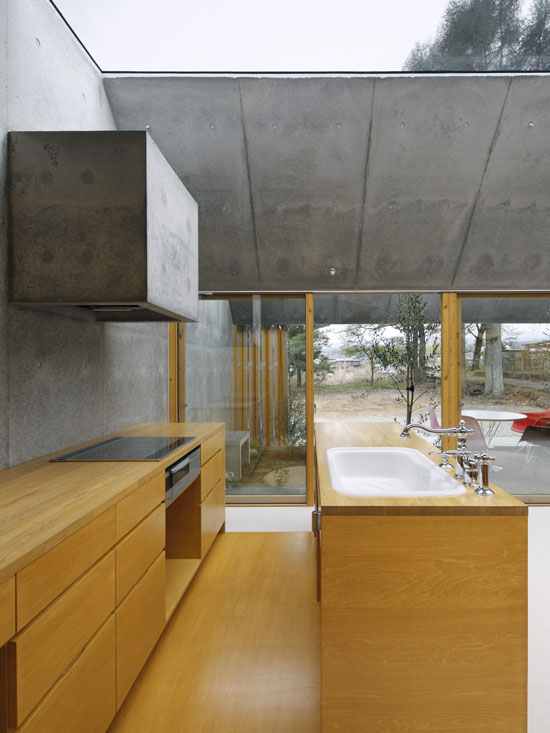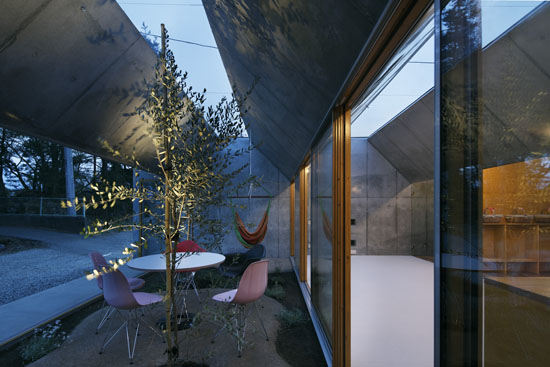 Source: Takeshi Hosaka
This story "Outside In House Is A Uniquely Styled House In Yamanashi Prefecture" comes from Modern Home Design - Home Dosh